For those who don't know, I am 27 years old and I am on a mission to make our sport even better in whatever ways I can.  What do I mean by "better"?  I mean help more girls feel great about themselves, teach them how to be happy and confident to where yes, they may be great players on the field, but off the field, they are just as confident, self reliant and self assured.
 In essence, one word comes to mind – beautiful.
Now this is a big word, I know this.  But this is the word that should come to mind when you go out and watch your daughter or the other girls on your team play.  It's a feeling.  It's an attitude.  It's a way of playing the game.  It's happiness.  It has nothing to do with stats or wins or losses.  When you are doing what you love, it's beautiful in every way.  When young girls are playing the sport they eat and breathe, they should not look fearful, timid, unsure or scared.  When you're playing the sport you love, your inner beauty should come out, radiating happiness.

I played it, I've been through ups and downs, and failure after failure and success after success.  Every player will go through this.  The different maker will be the role models and mentors she is surrounded by.  I was around parents who supported me no matter what and coaches who did not scream at me in the middle of games or at practices.  They weren't controlling, they were helpful.  They didn't yell, they developed me.  They taught without an ego.  Looking back, these adult influences played a major part in making me the player I was in college and the person I am today.  They played a huge role in a mindset that I carry with me every day I wake up — believing that I can do anything I put my mind to.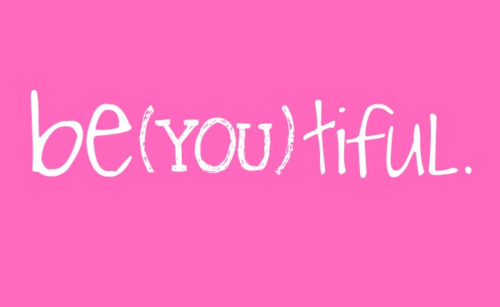 We all want to win.  And at the end of the day, I am just as competitive as anyone and want to see my own girls I coach go out and get the W.  However, to me, the W's come after they understand that feeling of playing beautifully and playing with happiness  & joy. With any sport, it's sometimes forgotten of WHY we play.  Egos and winning percentages aside, we play to have fun and see the girls smile on the field like the beautiful, happy athletes they should be. THIS should be the standard.  THIS should be the norm.
Happiness is the secret to all beauty. There is no beauty without happiness.
Remember, we as coaches should be in softball to help girls feel their very best about themselves.  They are learning attitudes, emotions, and feelings on the field that they will carry with them for the rest of their lives off the field.  If we can teach them to feel beautiful while playing one of the most challenging sports and hardest sports in the world, they are more likely to feel beautiful out in every day life.  Softball is a sport where you are constantly dealing with failure.  While teaching them to handle their emotions and deal with failure after a poor at bat, I know that it will carry over to dealing with any other kind of failure or adversity that comes along in real life.  The more beautiful you feel in the inside, the easier that failure is to deal with – on or off the field.
Let's encourage players to feel awesome about themselves and have confidence.  Why would we want anything else? As coaches and parents, don't degrade a player because they performed poorly on the field.  No player fails on purpose.  Nobody fails on purpose.  No matter what their stats are or if you won, every player out there is still absolutely beautiful.  Softball players are beautiful.  Athletes are beautiful.