We've all had those LONG weekends at the ballpark, with early mornings and late nights, possibly 3-4 hours of sleep before you have to be back at the field for an 8am game. (8am games should be banned from our sport, by the way, they are just awful).  As softball players, coaches and softball families, we share these moments together.  Though our philosophies may be different on how to hit, pitch, throw or run a 1st and 3rd play, at the end of the day, we are ALL in this together and go through similar situations together, all involving things that actually make us more similar than sometimes it may seem or feel.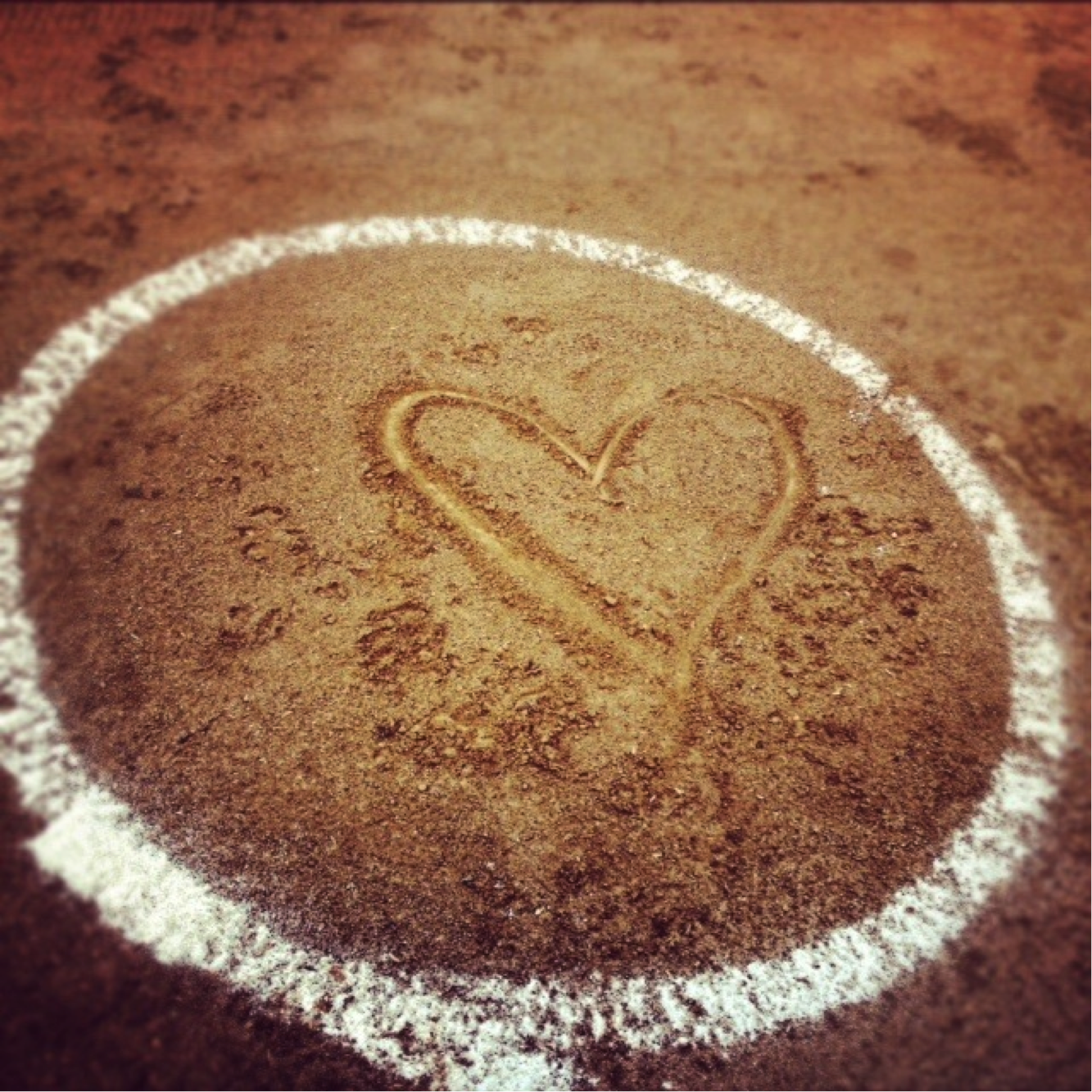 I used to get made fun of because I take pictures of EVERYTHING, from meals to desserts (I love food and I am not ashamed) to my friends & traveling across the country, you name it, I'll probably take a picture of it. Sometimes my picture-attention is drawn to the sky and the beautiful sunrises and sunsets I see no matter where I travel to, no matter where or who I am coaching – the sky and the beautifulness of the earth remains a constant.
It made me think, at the ballpark, we are all a part of different organizations and teams.  It feels like it can separate us because we are in different uniforms, wearing different colors, playing for different coaches.  We lay it all out on the field and may have different ways of competing, cheering and leading, but we all share a vision of beauty through a sunrise or sunset, where all of that individualism can go away, and we are able to share something together at a place that consistently feels like it divides us.
Because really, at the end of the day, we (coaches and parents) share a sunset just like we share the same vision to inspire and support as many girls as possible to get to the next level, and make every player out there the most beautiful player they can be.  This is REALLY what our game is all about.  A shared sunrise and sunset can be a daily reminder of our ultimate goal, and the very reason why we are even up there at the ballpark at all hours of the day.  We all share a common sacrifice of time and commitment.  However, so many times the true meaning of why we are out there is lost…
Next time you are at the ballpark and feel confused, frustrated, or annoyed, take a look at the clouds, stars, or moon and remember that no matter at who or why you're frustrated, everyone out there shares stronger commonalities than differences.  If we keep it simple, and remember that we all SHARE a common vision, even though we may not be sharing the same colors we are wearing, the ballpark can become gathering place where familiar goals are trying to be achieved.
You see, out at the ballpark we are much more alike than we are different, even though sometimes the ballpark tends to bring out our differences, it should actually be bringing us together.