MISSION: Guide pitchers to realize they're not alone in their journeys while reinforcing that pitching transcends the softball field into every day life and beyond.
Sorry I went away from posting new content on this site for the past few years! I had really been focusing on spreading information and love to Facebook & Instagram and I was searching for a way to bring all of my platforms together. I was searching for one true mission of what I wanted my teachings and vision to be about.
About two months ago, I launched a new pitching platform, Pitching Angel.
I gave my Facebook page a make over. I have started up a my OWN YouTube Page. AND I created a NEW Instagram page JUST for pitchers (@pitchingangel). It's a collection of inspiration, advice, and drills just for pitchers to guide them on their journeys. All pitchers world wide are welcomed. Right now, there are over 20 countries represented on my new IG Page.
It's a pitching destination for pitchers from all over the world.
It's for pitchers of all shapes and sizes.
It's for pitchers to have a place to go to when they need that little something extra.
It's a pitching safe haven.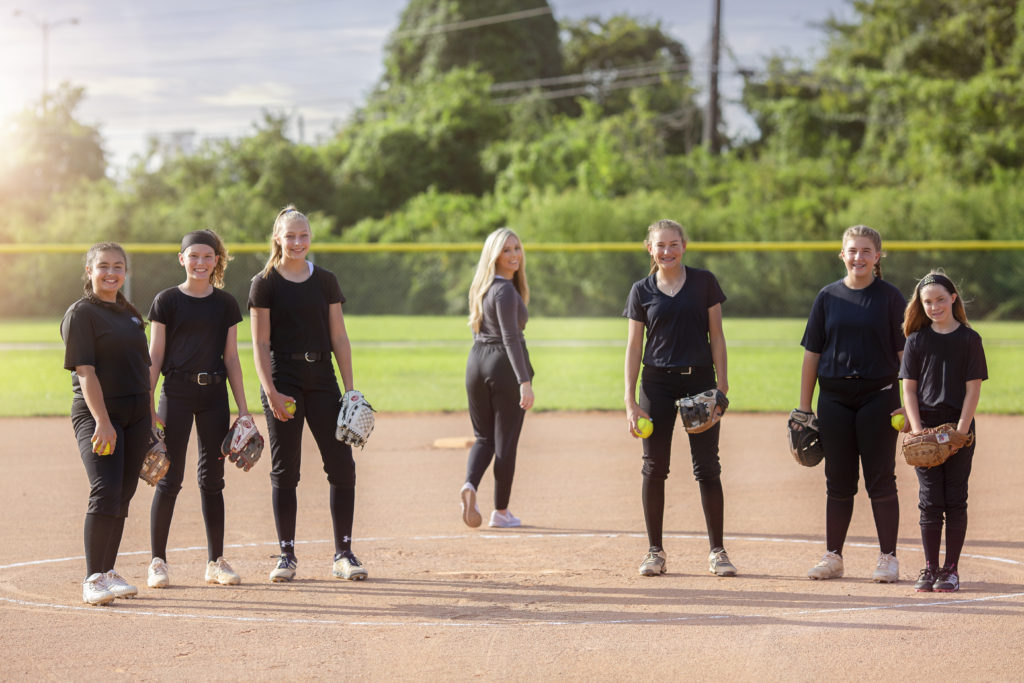 Moving forward, I'll be giving you the most I have ever given. I'll be giving you MENTAL & PHYSICAL guidance through answering questions, sharing stories/experiences, being honest and being a support system for you. I'm trying my best to connect ALL of my social channels to reach as many people as I can.
Through Pitching Angel, I'm ready to dig deeper into one of the hardest things to do in all of sports – be a pitcher. The lessons you learn through being a pitcher run deeper than a game you'll play on the weekend. They are LIFE lessons that build character in you and pull strength out of you that you never knew you had, and I can't wait to support you along the way.
I'm ready to share those lessons. I'm ready to open up about more of my experiences, drills, and tips with you. By doing this, my goal is to build confidence in pitchers and foster self-awareness inside of pitchers that transcends the softball field.
Why Pitching Angel you might ask?
Well, after years of answering questions through social media & emails…I have read through your messages and you've described a feeling of being lost and helpless at times when it comes to different pitching situations. I realized that it's not just ONE family, but EVERY family will feel that way at some point. So, I wanted to create a place that you and your pitcher(s) will be able to count on and go to as a source of inspiration and knowledge.
Throughout the years, I know in my heart I have helped build a bridge to get over many physical and mental bumps you have encountered in your pitching journeys. I love helping you
And because of you, I am more motivated than ever to help pitchers & pitchers' families.
I want this to be a place pitchers can go to when they feel uncertain, feel like they're alone and feel like they need guidance for their next step – physically & mentally.
From years of pitching and coaching, I know first hand that every pitcher will go through moments in their journey where they are searching for something to click inside of them. Maybe it will be through one of my quotes they read or one of the videos I post for them to get that "man I needed this today" moment. Different things will resonate with different people. I'm here to remind pitchers that they have so much strength already inside of them.
I want pitchers to learn they can inspire EACH OTHER through their failures, resiliency, determination and creativity in their workouts.
Pitching brings us together.

Pitchers support pitchers.

No pitcher is alone.
Thank you for ALL of your support. This was made because of you and FOR you, and I really hope you like it.
Here for you,
Amanda