Last Thursday I had a chance to FaceTime and talk on the phone with a team from Trussville, AL, CLEAtS '02. These girls were SO sweet. Prior to our conversation, I told them to think of 5-6 questions they wanted to ask me. They all asked great questions.  One of the questions was, "What was the biggest lesson I learned from playing college softball?" I had to think about this one for a few seconds. The first thing that came to my mind that I wanted to share with her was the concept of loyalty. I asked the young girl who asked the question, "Do you know what loyalty is?" And she replied back, "Yes."
I told her the biggest thing I learned from college was how to be a loyal teammate and a loyal friend.
I told her it was very important to me to be a leader on my team and someone that my teammates and friends could go to. They could tell me things they were feeling, confide in me, and they could feel that whatever they told me was safe with me. I told her how important it was to be someone that her teammates could rely on and trust in. If you don't have trust on a team, you don't have anything. This is a quality that I still value very much in my every day life.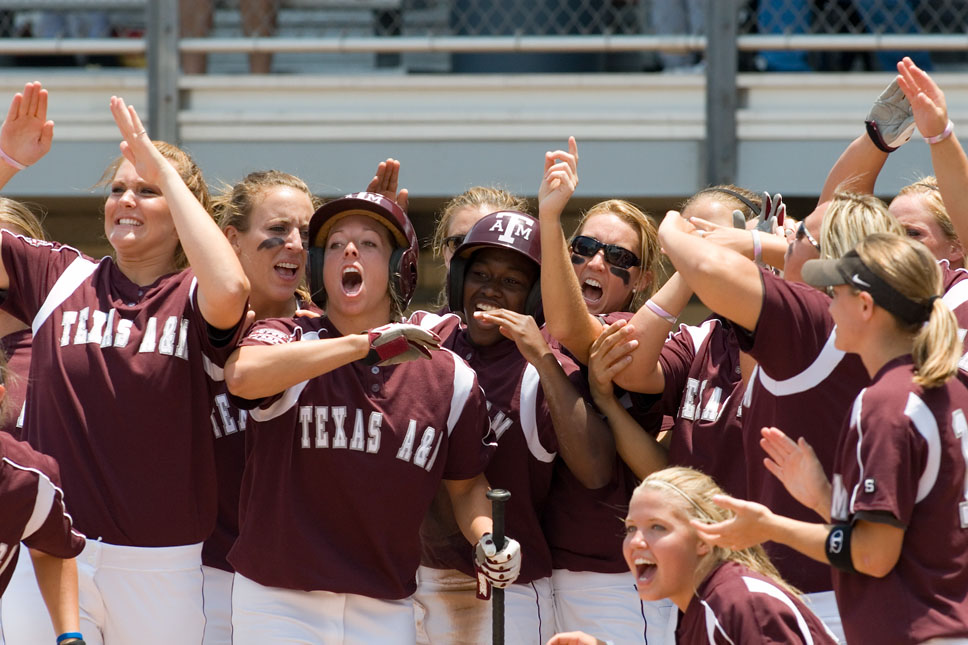 I don't know if it's the Taurus in me or something I learned from my parents or previous coaches, but if you know me, you know I am loyal. I hold that quality very dear to my heart, and I think that it's a quality that can dictate a lot of decisions that we make in our lives on and off the field.
I disliked drama from a young age. I didn't and don't like the feeling of being in the middle of things. To me, it's negative energy. I don't like to have negative energy surrounding my life, I feel like it pulls me down and it weighs on me. I remember middle school not being very fun years of my life. I wasn't the most popular or prettiest and I didn't have the most friends. Middle school is hard! I learned what it was like to have people be DISloyal to me, and I hated the way it made me feel…so that made a lasting impression on me. I never wanted someone to have to feel that same feeling because of something that I did them.
I like the feeling of smiling and laughing 1000 times more than I like the feeling of talking about someone behind their back.
Along the way I have learned…
If someone confides in you, guard their secret.
It's your duty as a friend that if someone chose you to tell something you, then they trust you.  It is your job you to care so much about that person that that secret stays with you. If a teammate confides in you, that means they see you as a leader. It's important as a leader to understand the types of things you and your teammates can handle on your own, and the types of things that are the big issues that the coach should get involved with. To understand what to go to an adult about, think about if you feel like your friend, team or the mission of your team could be severely hurt because of what was told to you. (Important note: If there is a secret that a friend or teammate tells you that could be harmful to that person, it is important to tell an adult.)
If someone is talking about someone else to you, don't endorse it or repeat it.
The one thing about being on ANY team is that there WILL be teammates who talk about other teammates. So when that time comes, tell them you don't want to hear it. Sometimes you may even have good friends who talks about other teammates, and it may be hard for you to tell them you don't want to hear it or get involved, but if they don't respect your decision for not wanting to hear it or talk about it, and they don't really understand why, then that's their problem. Whether you have the courage to stand up to your teammate to tell them not to talk about drama around you or not, don't repeat what you hear. Don't feed into the drama and into the gossip. Have the gossip stop with you. It might even get to a point where people stop gossiping to you…trust me, you want that! Stay far away from drama and the people who attract drama.  Remember, when you repeat that gossip to someone else, even if you aren't saying that they are YOUR feelings, you are endorsing whatever is coming out of your mouth to someone else, thus making it what YOU are thinking and feeling.
Always remember your own values.
To know your values, you must understand yourself and be comfortable with your own thoughts and feelings that you feel in your heart about the type of person you want to be. Close your eyes and think to the future. What do you want to be like? Think about what kind of friend you want to be known as and what kind of teammate you want to be viewed as. What do you see? If people who don't understand those values, you're better off without them. You will find those people who have the same values as you – those will be your forever friends. Sometimes, there might be only 1 or 2 of those friends and other people may have more friends than you. But who cares! I bet you will have way more fun with those 1 or 2 friends who hold the same values as you. Remember, you are never alone.
Have your teammates back, respect each other.
Your teammates should feel like you have their back and they have yours. This does not mean you have to be best friends off the field and do everything together outside of the field. That's not what I'm saying. Sometimes you might not even agree with everything your teammate does outside of the field, and you can't control that. What you can control is how you respect each other on the field with everything else put aside.
When it comes game time, and you and your teammates go into that dugout, they should feel undoubtedly that you have their back. True competitors and athletes leave everything but their sport outside of the field. Once you step onto that field, it's go-time, and you compete together for the same goal. Because believe me, when you are out on the field with the lights on in the middle of the big game and you look to the person to your right or left on the field or in the dugout, you want to think, "I got you" – and not just think it, but MEAN it.
ANYONE can be on a team, but NOT just anyone can be a loyal leader who people look to and who rises above all the negativity and drama.
Through all of this, remember to be loyal and remember the mission of your team. Every team has a mission, no matter what sport. That mission is to win championships. (any championship: tournament championship, league championship, conference championship, district, etc). Do you REALLY want to win? If you are a true competitor and have visions of being great, all of your decisions you make should be based off the mission of the team; any other decision could be considered selfish and detrimental to the mission of what the team is trying to accomplish.
Remind your teammates the mission of the team when things get tough. Remember that mission is bigger than one person. Drama brings attention to the one person who is starting it.   The mission of a team is bigger than drama, gossip or bullying. It's never about just one person, it's about the team. If everyone feels like they are on that mission together, united and loyal to each other, that is when that team will win championships. It all starts with being loyal. Be loyal in your every day life and to your teammates wearing the same uniform to accomplish big things on and off the field.